Buy Donuts! Support The Salvation Army!
Krispy Kreme Donuts $13.00/doz.
Orders taken until Noon, Tuesday, May 30th.
All pre order sales are credit card only. There is a 3.63% processing fee for all purchases.
Donuts are to be picked up on Friday, June 2nd, 2023, between 7am and 10am in the Northwoods Mall parking lot.
We will have extra boxes to sell on June 2nd on a first come, first serve, cash only basis.
Some Donut Day Facts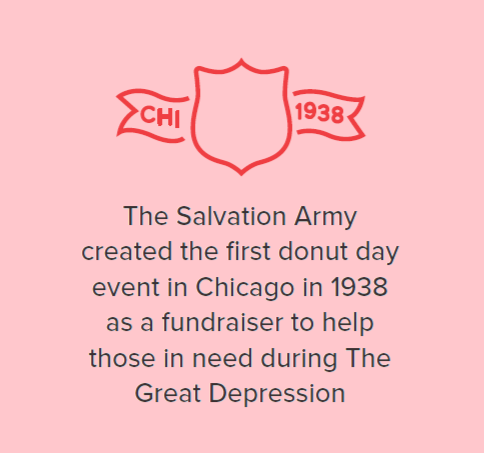 Salvation Army Donut Girl
World War I Poster
Serving Donuts to the Soldiers of WWI


All proceeds will support the local programs of The Salvation Army: family shelter, men's shelter, food pantry, veteran's services, youth services, childcare services, and soup kitchen among other services.